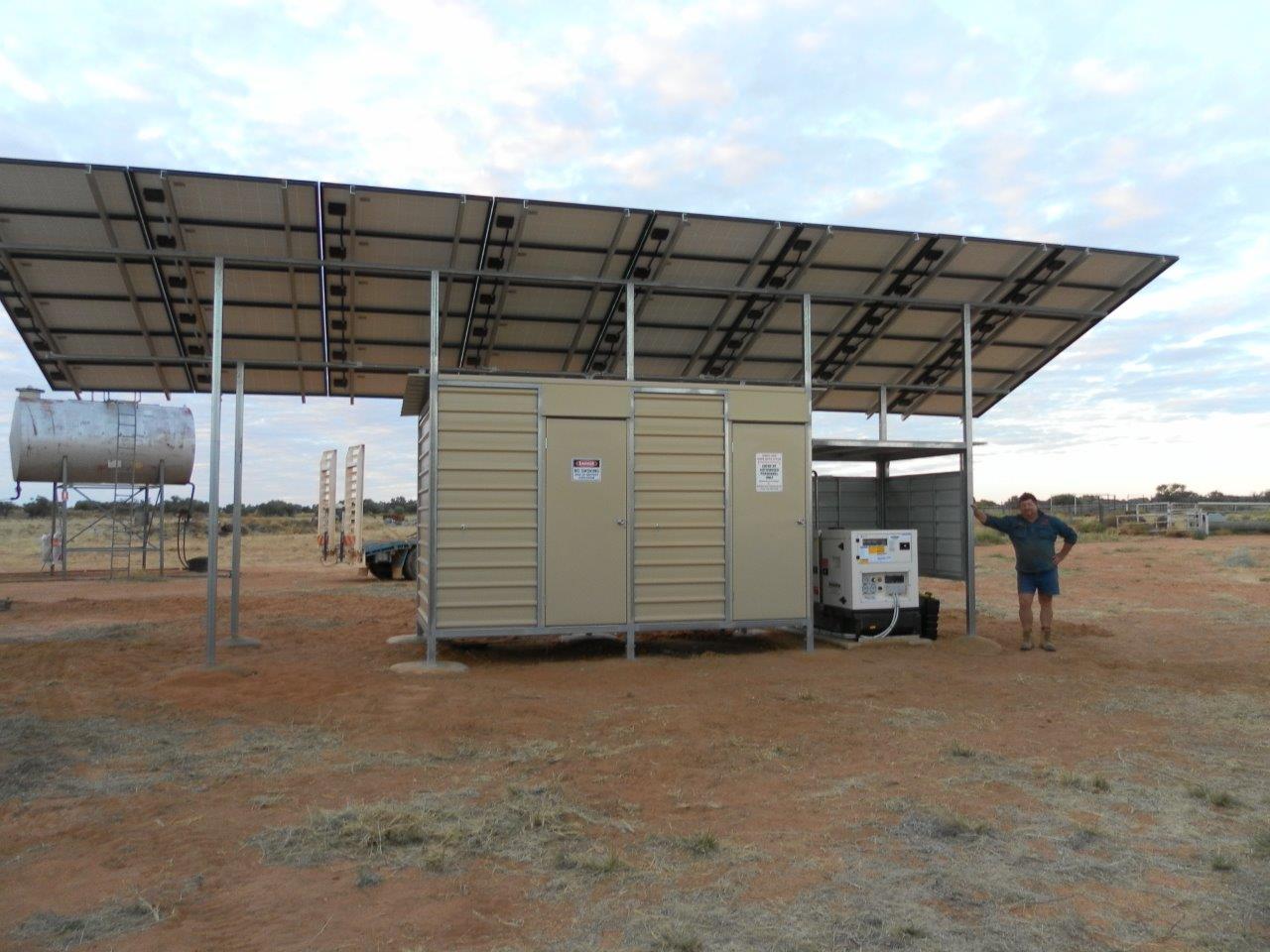 Australian Solar Industries Pty. Ltd. is a family run business, Managing Director Brian Cooke has over 29 years experience in Solar Power.Australian Solar Industries can design, manufacture, deliver and install systems for remote power for Cattle Stations with multiple houses and quarters, remote Service Stations with motel units, Aboriginal housing settlements, Mining and Gas exploration sites with living quarters and cool rooms and Council remote depots.
​
Other services offered by Australian Solar Industries, is our Sun Pumping Systems, Domestic/Commercial Grid Solar Connect Systems, Grid Battery Backup Solar Systems, Domestic/Commercial LED Lighting. 
​On-Site Service is also offered by Australian Solar Industries.
Brian is one of the few people who sell solar, who infact lives with remote solar power himself and has done so for more than 29 years, therefore he is aware of the what products work best with solar.
Please note:
We are aware that people have been contacted by telemarketers that say they are from "Australian Solar".
Australian Solar Industries Pty Ltd is a family company. We HAVE NOT, DO NOT and WILL NOT use telemarketers.